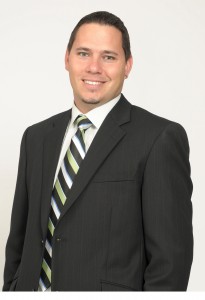 Hi! My name is Dallas Shores and I am a Mortgage Broker with Simplified Finance Broking. I service all areas of Perth and can even organize finance or loans Australia wide.
If you have come to this website you either know me, been referred by one of my valuable partners, received some marketing material from me or are just doing some research on the web. So please have a look around and if you have any questions or a particular enquiry, fill in my contact form and I will get back to you ASAP.
To me it's important to provide personal, honest and dependable service to all of my clients. This is the foundation of my business and it drives me every day to live up to this expectation I instill in my clients. My guarantee is to always act in the best interest of my clients and with more choices these days it's imperative to be able to trust your Mortgage Broker.
What is unique about my service is I assist in the entire process from start to finish and includes the following steps:
Discovering the need for your unique situation
Providing the appropriate options tailored to your situation
Once YOU chose your preferred option I will assist in the application process
I will submit the application and follow it through with your chosen lender
Once an approval is issued I assist you in understanding the contracts before signing
I continue to follow through the loan to ensure settlement occurs on time
And finally, after settlement I will keep in contact to ensure your finance remains appropriate for your needs
As part of my dedication to the Finance Industry I have completed  a Certificate IV in Finance, as well as being an accredited member of industry body, Mortgage and Finance Association of Australia (MFAA). I hold a Finance Brokers License, which under new legislation governed by ASIC will become an Australian Credit License (ACL). This change in the industry will assist in creating uniform guidelines to be followed and upheld by all Mortgage Brokers Australia wide, which for some states previously had no real guidelines.
As part of my services I can assist with Home Loans, Business Loans, Commercial Finance, Personal Loans, Car Finance and Equipment Finance. I have access to 25 Lenders which includes all major banks and lenders.